"From the sublime to the ridiculous is but a step." – Napoleon Bonaparte

This week we're going to explore a little-known footnote of history: Napoleon Bonaparte's tiniest war. Now, if you're like me and hate military history, don't tune out just yet – the battlefield is small, and the only casualty is – well, I won't spoil it for you. Instead, this is the story of what happens when the world's greatest ambition is thwarted by the world's most inescapable obstacle: bureaucracy. This story has it all: double-crossing, surprise comebacks, and petty warfare – no, I mean really petty warfare.
Episode 43: "Napoleon's Tiniest Campaign"
Podcast: Play in new window | Download
Subscribe: Apple Podcasts | Android | Google Podcasts | Stitcher | RSS
Napoleon anchored in Plymouth harbor: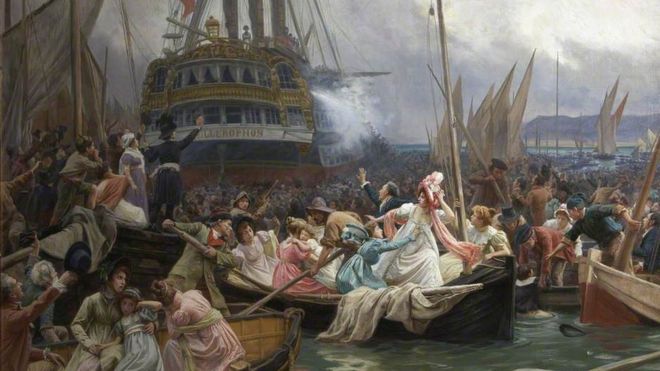 Napoleon in exile on St Helena: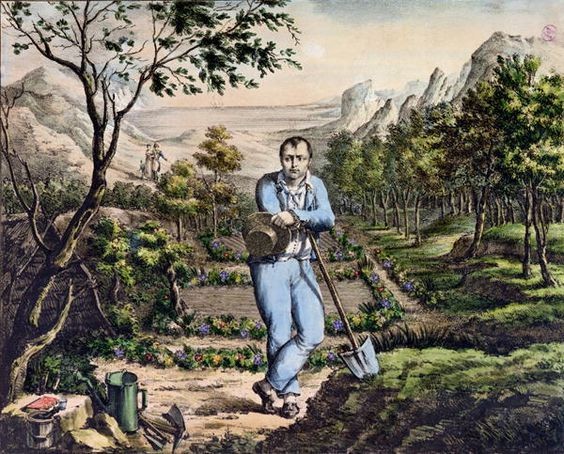 Further Reading:
The Invisible Emperor: Napoleon on Elba from Exile to Escape, Mark Braude, Penguin, October 8, 2018 – just coming out!!
Moscow, 1812: Napoleon's Fatal March, Adam Zamoyski, Harper Perennial, 2005.
"When Napoleon Became a British Tourist Attraction", Greig Watson, BBC News, September 28, 2015.
"The Waterloo Myth: Where Was Napoleon Actually Defeated?", Uri Friedman, The Atlantic, June 18, 2015.
"It Just Got Easier To Visit the Place Where Napoleon Was Exiled (the Second Time)", Matt Blitz, Smithsonian Magazine, September 2015
"St. Helena, 'Cursed Rock' of Napoleon's Exile", Anthony Mancini, New York Times, March 29, 2012
Sources:
Napoleon: A Life, Andrew Roberts, Penguin Books, 2015.
Terrible Exile: The Last Days of Napoleon on St Helena, Brian Unwin, I.B. Tauris, 2013.
"Napoleon's captivity in relation to Sir Hudson Lowe", Robert Cooper Seaton, G. Bel and Sons, 1903.
"Napoleon—His Last Illness and Postmortem." Paul E. Bechet, Bulletin of the New York Academy of Medicine 4.4 (1928): 497–502. Print.
"What If Napoleon Had Come to America?", Linton Weeks, NPR, February 10, 2015
"The forgotten story of how Napoleon wanted to start a new life in America", Ishaan Tharoor, The Washington Post, June 15, 2015.
"The Opening of 'The World's Most Useless Airport' in Remote Saint Helena", Alan Taylor, The Atlantic, October 17, 2017