"Bienvenue and welcome to The Land of Desire." – me, 7/14/2016

WE DID IT! This Friday, The Land of Desire officially turns one year old! I'm completely blown away by everything that's happened in the last year – getting featured on the iTunes Store, getting played on the CBC (twice!), getting to hear from fans all around the world. It's been a wild ride so far, and I want to celebrate! In this week's anniversary extravaganza I'm answering questions from you, dear listeners, and I'm making some BIG announcements!
Episode 28: "Bon Anniversaire!"
Podcast: Play in new window | Download
Subscribe: Apple Podcasts | Android | Google Podcasts | Stitcher | RSS
Introducing The New Patreon Page!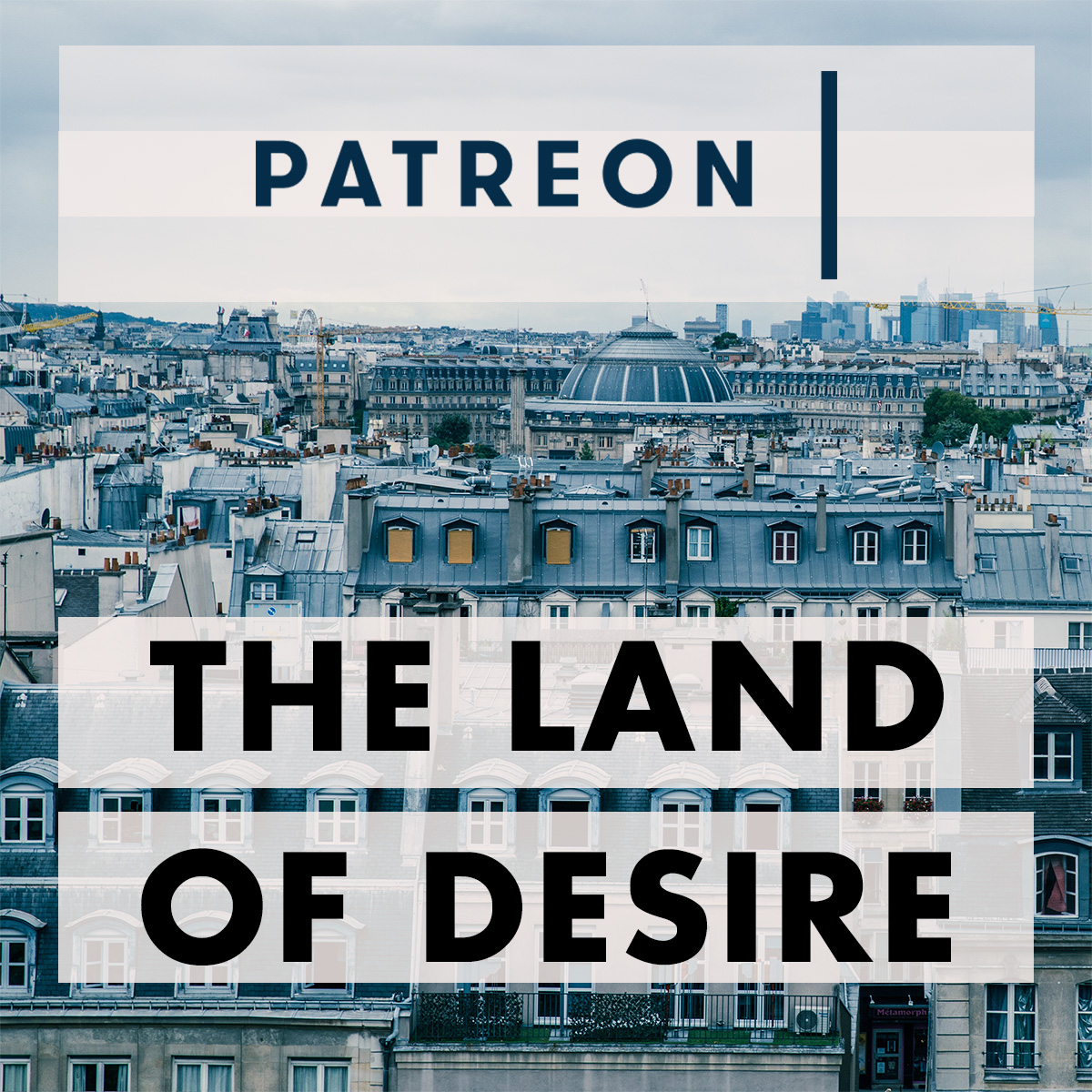 I'm excited to reveal The Land of Desire's new Patreon page! The Patreon page is a way for listeners like you to support the show directly. Supporting the show through Patreon is the best way to help keep the show's production costs sustainable (licensing that background music is expensive!), but more importantly it helps you receive cool rewards! Want to see a Land of Desire newsletter? How about bonus episodes? Become a subscriber today! Merci, dear listeners!
Oh la la – who wants a treat?
Share The Land of Desire on Facebook, Twitter, Tumblr, Reddit, or simply send some emails. Send the proof to me, and you'll be eligible to receive a fabulous (surprise) French themed goodie, in celebration of the show's first anniversary!
How To Start A Podcast
EDIT: How To Start A Podcast has launched! Read the series here.
The project near and dear to my heart is almost ready to launch! I learned absolutely everything about making a podcast from people on the Internet who were patient and generous with their time. Now, it's my turn to pay it forward by creating the how-to guide I wish I'd had when I was getting started. How To Start A Podcast will be published on my Medium page, with the first parts of the series arriving July 18. Packed with practical wisdom and real-life examples, the series will take aspiring podcasters all the way from the first moments of, "Should I start a podcast?" to the long-term growth of your audience. Here's hoping that by the show's 2nd anniversary, at least one of my listeners will have debuted a new podcast of their very own!
Merci
Once again, I'd like to say thank you to each and every one of you for helping to make The Land of Desire the show that it is today. It's through your suggestions, your advice, your feedback and sometimes your pronunciation advice that I've been able to improve the show and keep going when I lost momentum. It's been such a joy meeting everyone and I can't wait to see what the next year has in store!