"Gourmet /n./ Anyone whom, when you fail to finish something strange or revolting, remarks that it's an acquired taste and that you're leaving the best part." – Anonymous
Welcome back to The Land of Desire, a French history podcast dedicated to exploring all the weird adventures, mysteries and surprising backstories behind French cultural icons. This week's episode continues my new series which I'm really excited about: La Belle Époque, the Golden Age of Paris. This week I'll focus on one of the weirdest, most recognizable symbols of French cuisine: the escargot. Escargot is a funny little contradiction: disgusting to think about, delicious to eat. The lowest life form imaginable, served at gourmet prices. An iconic emblem of French identity – only famous thanks to hardworking immigrants. This week, explore the curious history of the edible snail, while learning about the dark storm clouds starting to form over Golden Age France, in today's episode, "A Long Way to Escargot". P.S. Check out the rest of this blog post for restaurant recommendations in Paris next time you're craving escargot!
Episode 7: "A Long Way To Escargot"
Podcast: Play in new window | Download
Subscribe: Apple Podcasts | Android | Google Podcasts | Stitcher | RSS
Where to Eat Escargot in Paris: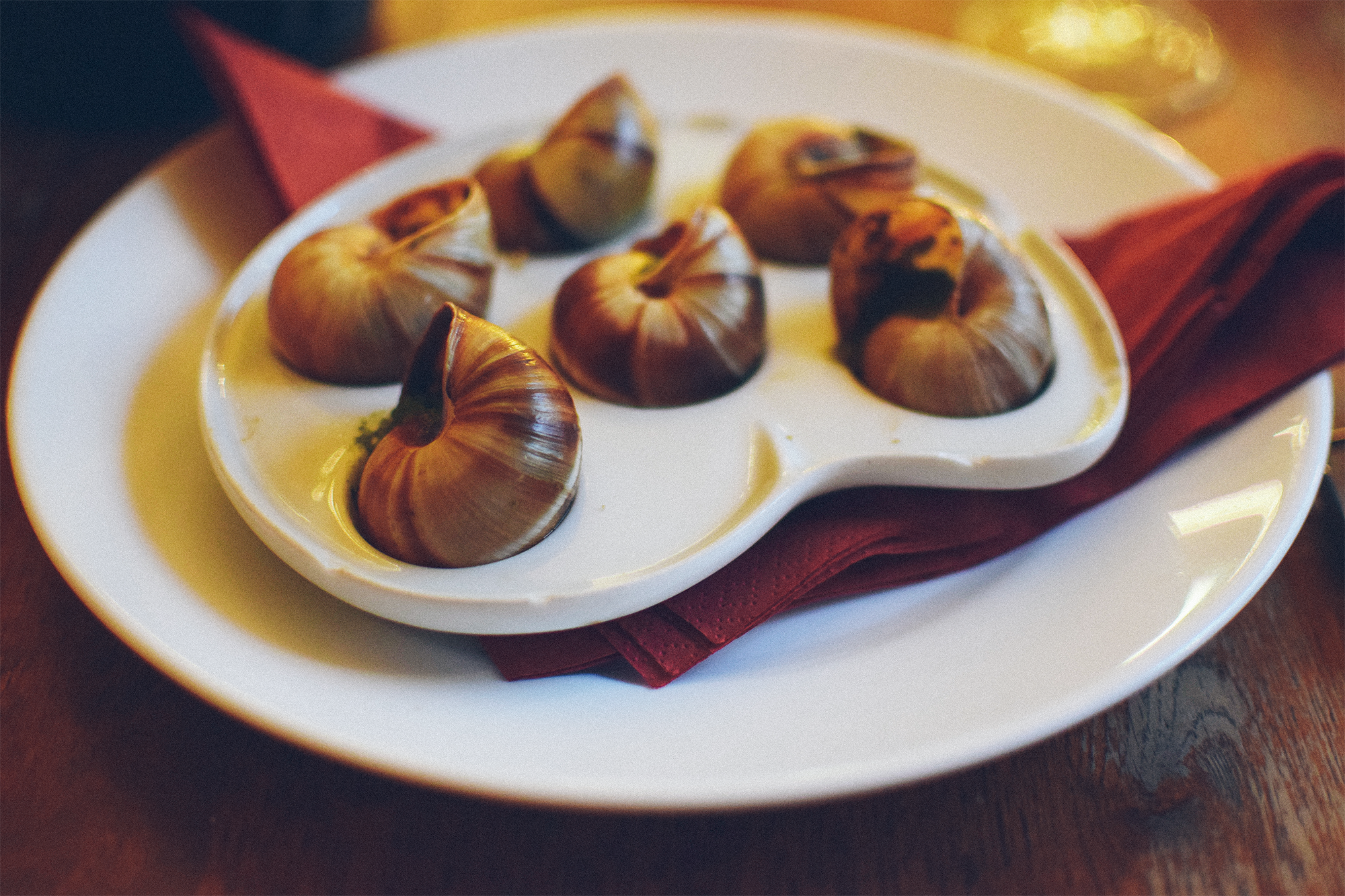 L'Escargot Montorgueil
38 Rue Montorgueil, 75001 Paris, France
Near the Centre Pompidou, another blast from escargot's past is thriving: L'Escargot Montorgueil. L'escargot Montorgueil represents snail splendor: burning candelabras, , etched glass, winding staircases, even the ceiling was a gift from the great actress Sarah Bernhardt. Here, you can experience escargot at the height of its sophistication and decadence. Yet, as we've seen, escargot is for everyone. More often than not, snails have actually been the food of the working class – and a bit of that history is left to us as well.
La Maison de l'Escargot
79 Rue Fondary, 75015 Paris, France
Next time you're walking around the 15th arrondissement of Paris, just south of the Eiffel Tower, duck down Rue Fondary. Here in 1894, amidst all the new brasseries of the age, a small shop opened up offering one specialty: La Maison de l'Escargot featured fresh snails, and only the best. You could purchase the petit-gris or little greys, or the famous escargot de Bourgogne, just as Talleyrand himself consumed. Back when the shop first opened, competitors all over town offered the same fare, and snails could be had for pennies. Now, of course, in a Europe flooded with snails from Poland, Greece, and even Ireland, these snail shops have all closed their doors. All of them, that is, except this one. Today, you can still enter La Maison de l'Escargot and purchase fresh French snails, raised no further away than Burgundy.
Le Comptoir de La Gastronomie
34 Rue Montmartre, 75001 Paris, France
Oh, okay, I'm fudging this one. Le Comptoir isn't historic – just delicious! If you want to eat the same escargot in the picture above, don't miss it. They have foie gras ravioli. Foie gras ravioli.
Escargot Art: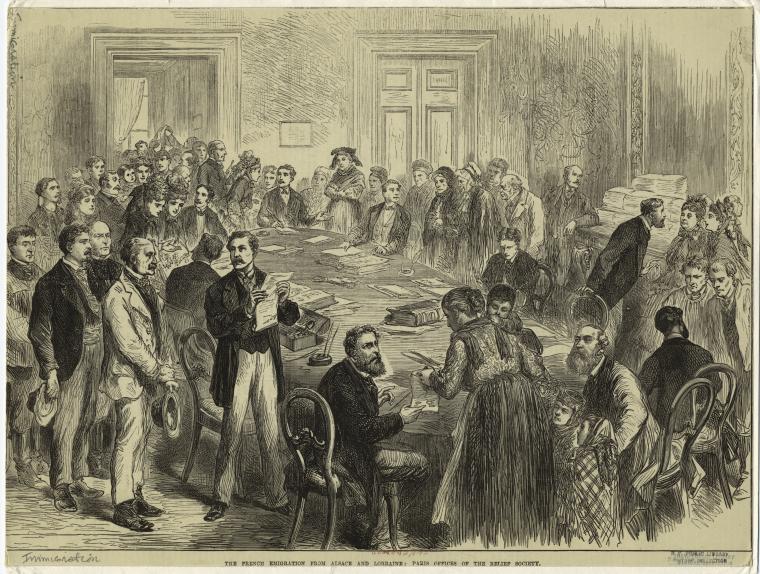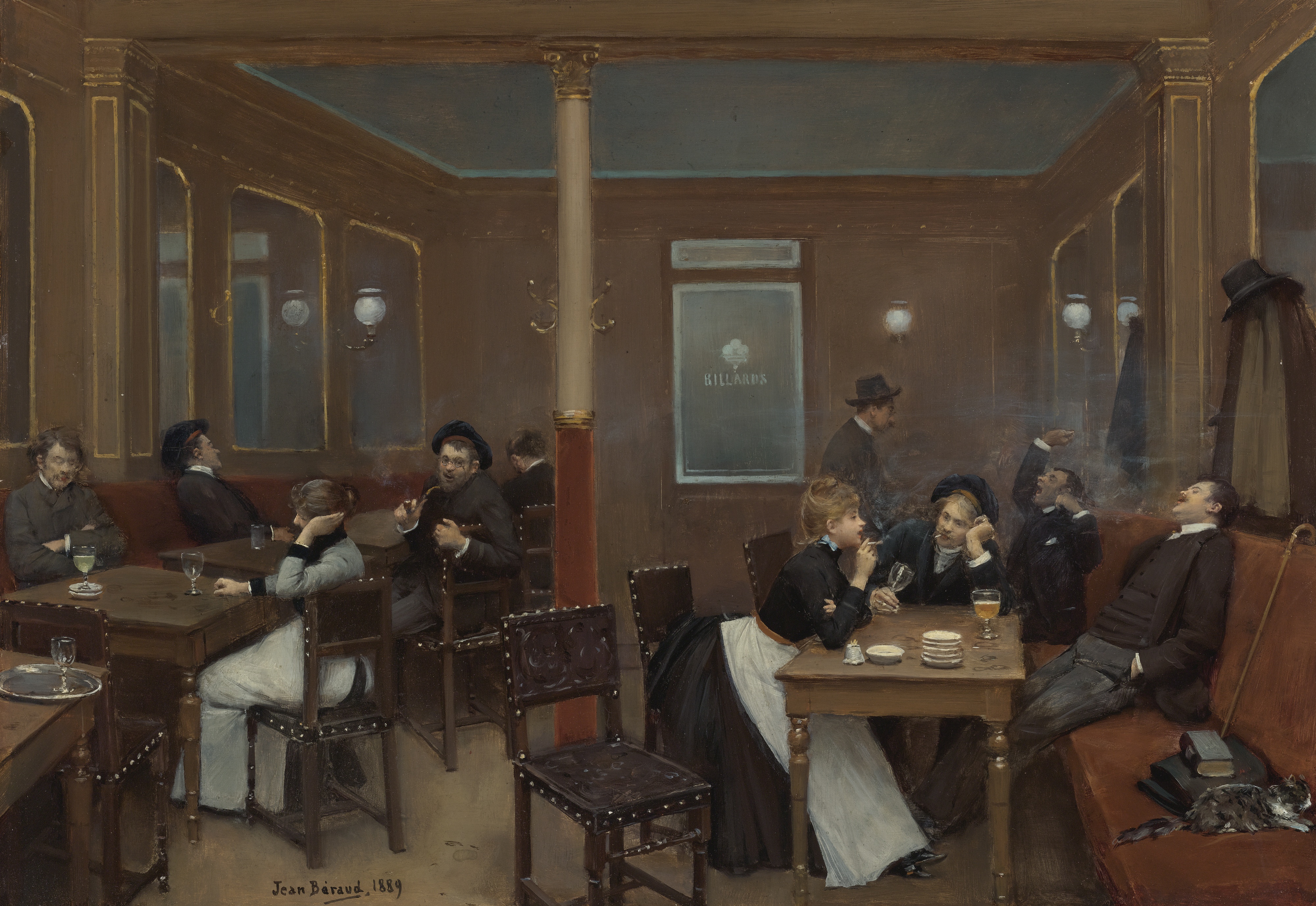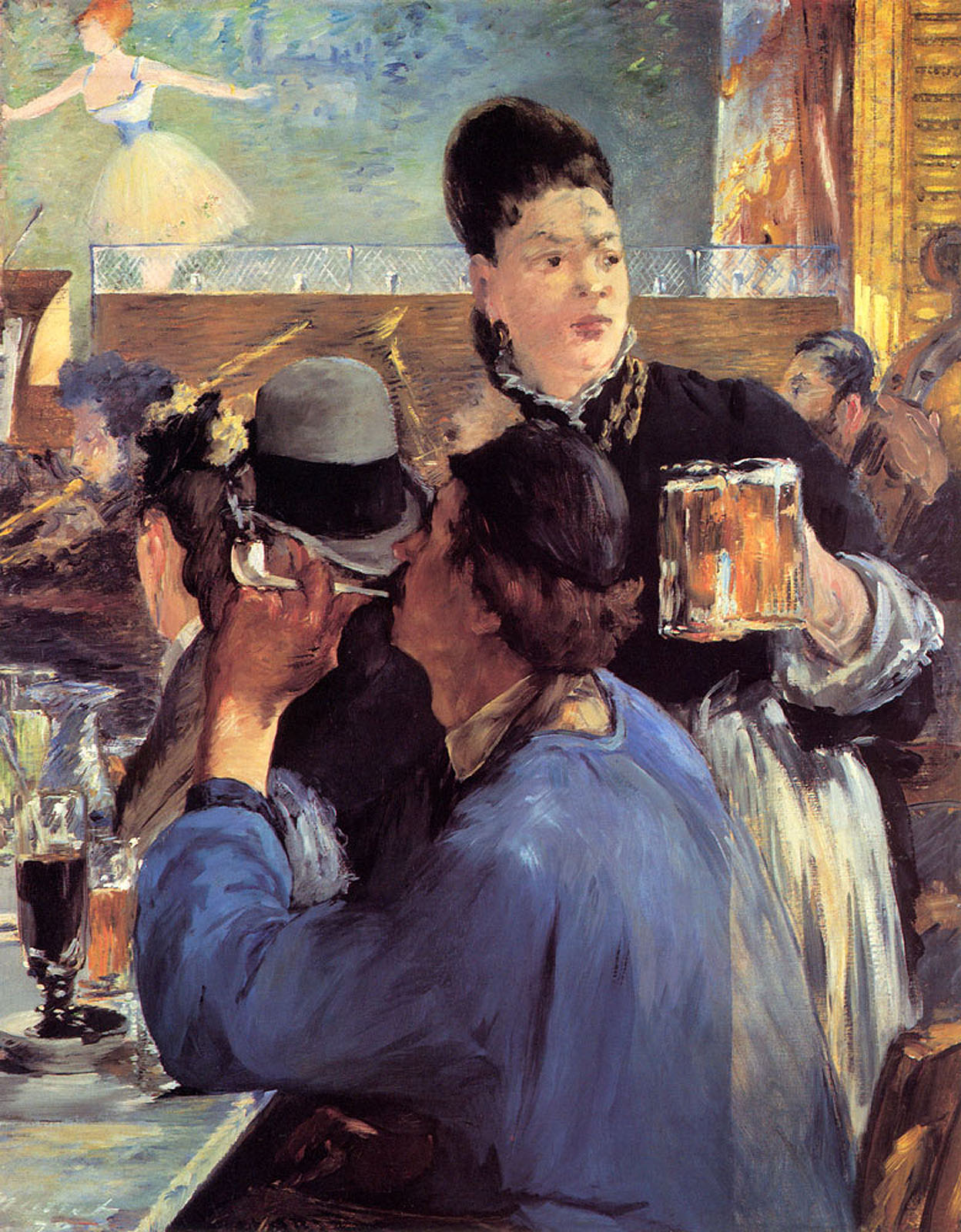 Further Reading:
As some confused students of French already know, Parisians often refer to their city as L'Escargot. This is because the city of Paris is laid out in a unique spiral shape, with the oldest arrondissements (or districts) closest to the center, and the newest arrondissements flung out on the shell.
Want to try an escargot recipe from the history books? This blog on 19th century French cuisine includes a number of different historical preparations from different parts of the world.
In 2008, an unlucky Parisian attempted to bring their snails on board a high-speed train. Non! Apparently, snails need their own train ticket.
The Guardian revisits Bofinger.
For more information on the relationship between 19th century immigration to Paris (especially from the suburbs), check out Anne-Caroline Sieffert's terrific essay: Paris and Its Province: Building A Nation and Its Capital.
Sources:
Dawn of the Belle Époque (Mary McAuliffe, 2011)
Barker, Michael. "Brasseries, Restaurants and Cafés in Paris, and a Gazetteer of Establishments of Decorative Interest." The Journal of the Decorative Arts Society 1850 – the Present 22 (1998): 82-89. Web.
Zeyl, Robert. "La Culture du Houblon en Alsace." Annales De Géographie 39.222 (1930): 569-78. Web.
La Culture du Houblon en Alsace (Robert Zeyl, Annales de Géographie, 1930.)
Dictionnaire de Cuisine Pratique (Joseph Favre, 1905.)
Beer consumption figures taken from the August 1881 issue of The Brewers' Guardian, a British trade publication.
Yvernes, E. "The Consumption of Alcohol in Various Countries." Journal of the Royal Statistical Society 53.1 (1890): 113-27. Web.